Hello again guys. So, this is part 2 of my homework.
WELCOME TO GOOD DESIGNS
This time we are going to look at websites with a good design (at least according to me, that is. Be free to judge me, I am human after all
Here we go!!!!
BORED PANDA

I really love this website, not just because of the stories, but because of its simplicity.

You have the newest post in the very centre of the website, with trending posts on you right. Up the top you can see a few categories (drop down menu gives you more options to choose from) and in the header page you can also choose to register and to post your own story. The website is designed to show visual context and it does that well with focusing on the main characteristics of the posts.
When someone decides to post a video, the article show an animated preview of the video, only by clicking on the post you can see the whole story and enjoy the video.
But nothing is perfect, as much as I like the design, I would love to see navigation buttons and especially one BACK TO TOP, sure endless scrolling is prefered over clicking next or previous page, but it is also a pain in the 💩.Nonethelesss, I really love the simplicity behind this site.
2. Phonearena
What I really like about this site is, that it has all the info on the new phones and trends on the market.


The site is dedicated for news relating phones, tablets and telecommunications around the world. It has menus to choose which stories you want to see and customise your experience.
– Search function allows you to specify what type of the dives you are looking for and it will give you all the information about it (customer ratings, release date, specifications, pros and cons, as well as related news to the specific device you are looking at. The site also offers specs and camera comparison, video reviews and news about all the products.
Although it looks simple, it has many useful features that I haven't seen on any other websites. For instance there is the 😂😂SIZE COMPARISON 😂😂 which allows you to compare the actual size of the phones on your screen (as long as you use a PC, laptop or a tablet. I honestly don't see this function being used on an actual phone). If you want to use this function, the website gives you the option to calibrate you screen using a Debit Card or your own phone and compare that to a phone you may be thinking of buying in the near future.

BTW there is less than 24 hours until GOOGLE announce their new phones #pixel2 and #pixelxl2
3. Slack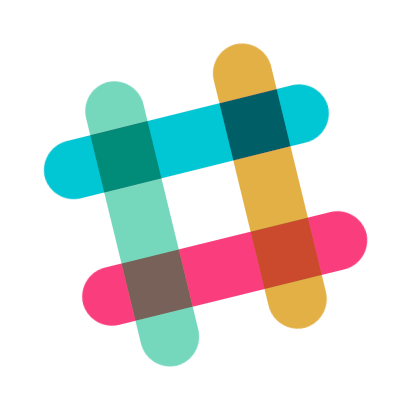 This is probably one of the best websites (if you see it as a website) ever. Slack was developed for the business. It lets you communicate with your coworkers over a secured environment. The best part of the SLACK ENVIRONMENT is that no matter where you use it, the user experience is the same.
Windows


Web


Android

There is not much i can say (probably there is) but I love this app. Have been using it form more than 2 years for work and now using it for university. I just love it. The design and the interface are modern and easy to use. Focusing on the website, the users can see the main heading, stating what slack is. You have the option to GET STARTED, and after registering you are taken to the main interface. There are the usual heading like: ABOUT US, PRESS, CAREER etc. In other words – there is nothing that is too much on the website. It is clean, simple and straight to the point. 💖💖💖💖
If you haven't used it yet, I suggest you do SLACK